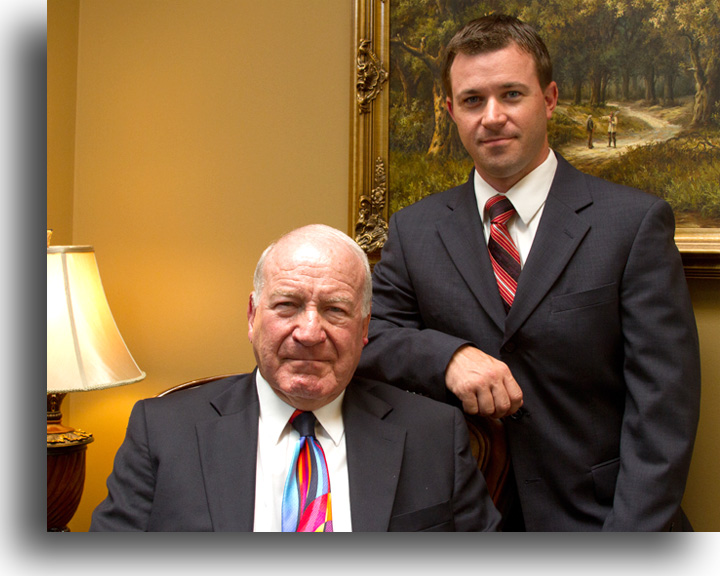 Don Smith Law Firm, PLLC
Welcome to Don Smith Law Firm, based in Baytown and providing legal expertise to clients in Harris, Chambers, Liberty and surrounding counties. For more than 35 years, our practice has successfully handled thousands of cases on behalf of citizens from Baytown and surrounding communities. We believe that everyone accused of a crime has a right to effective legal representation and a presumption of innocence and we are committed to zealously defending those rights for each and every one of our clients throughout every stage of their criminal case. Over the last three decades, we have successfully defended our clients in hundreds of jury trials, involving everything from minor traffic tickets to the most serious crimes, including felonies such as murder, aggravated assault with a deadly weapon, sexual assaults, pornography and drug charges.
We can help you today – We're available 24/7
If you or a loved one have been arrested, charged with a crime, and/or targeted for questioning by law enforcement officers as part of a criminal investigation, you should contact a criminal defense attorney immediately. If you're facing such a situation, it is a very serious matter and it is important for you to know your rights. An experienced and knowledgeable criminal defense attorney is an invaluable resource for ensuring that you have an adequate understanding of your rights and protecting those rights as you face the complexities of criminal charges and the criminal justice system. A criminal conviction or incarceration could have a devastating impact on your future, your career and your family. Some possible consequences of a conviction include: having a criminal record for life, an inability to get a job or professional license, an inability to obtain credit, loss of your driver's license, surcharges, an inability to own a gun, and many more depending on the crime. It is critical that you contact an attorney as early in the process as possible in order to minimize the likelihood of such an outcome. At Don Smith Law Firm, we understand that facing such a situation is often difficult, confusing, and frightening and that such a situation can arise at any time, day or night, and for these reasons we make ourselves available to you 24 hours a day, 7 days a week – if you need the advice of a criminal defense attorney, don't hesitate, please contact one of our attorneys directly, free of charge, and at anytime on our office, cell, or home numbers.
Save this page as a favorite.
DO NOT talk to the police.
Call Us Immediately!!
Experienced, Knowledgeable and Aggressive Advocates
We are experienced, knowledgeable, aggressive, and will work vigorously to defend your rights and preserve your freedom. We are quick to respond to the needs and concerns of our clients and, whatever the nature of your case, we will work hard to get the best possible outcome, in or out of court, by ensuring that the best course of action is taken on your behalf. After reviewing your case, we will discuss the legal issues involved, the laws that apply, and explain your options in easy to understand, straight-forward language, so that you will have the information needed to make intelligent decisions throughout your case. We understand the importance of communication and strive to always be approachable, responsive, efficient, and effective, keeping our clients personally informed about their case so that they can properly consider all of their options. We appreciate the importance of defending the rights of the accused, and will use all available means to ensure that our clients receive high caliber legal representation and access to justice.